Current and Voltage Sensors

Circuit Breakers & Appliance Fuses

Power Supplies and Battery Chargers
No result found for your search.
About Us
Fastron Electronics (Formerly Fastron Technologies Pty Ltd) is a privately owned Electronics Design and Distribution company based in Melbourne, Australia specialising in the supply of Components, Products and Solutions to the Energy Monitoring, Power Electronics, Process Control and Electrical Instrumentation markets.
We Are:
Manufacturers, importers, design/development and consulting engineers in electrical, electronic and systems solution disciplines.
Fastron's core business reflects up to 40 years experience in:
Energy Monitoring and Management products and solutions.
The selection, application and testing of High Power Semiconductors.
Custom design of Power Semiconductor Heat Sink & Water Cooler Assemblies.
Design and manufacture of our own OZtherm brand of Thyristor (SCR) Controllers, Solid State Contactors, Signal Conditioners and Current and Voltage trip modules - typically used in electronic heating controls and controlled rectifiers.
Design and manufacture of custom rectifiers, control cubicle design, power supplies and switching sub-assemblies.
Selection and application of; AC and DC current and voltage sensors and transducers, EMC Filters, chokes and pulse transformers, Harmonic Filters and our TRENT brand of Semiconductor Protection Fuses.
Process and Temperature Control Products and Solutions.
SSR's and Solid State Contactors.
Electrical Instrumentation
Our Mission:
To select the most suitable components, products or engineered solutions to meet and potentially exceed our customers requirements in an unbiased and professional manner.
To be actively involved in improving the reliability and energy efficiency of power conversion equipment, temperature and electric heating controls.
To promote Energy Monitoring and Management solutions as the means to benchmark, measure and reduce energy waste, reduce costs and CO2 emissions.
 

Our Associations:
Fastron is a member of the following associations: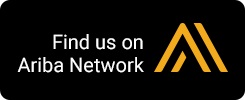 Institute of Instrumentation

and Control Association (

IICA

)

Australian Institute
of Management (AIM)

 

Sustainable Energy Industry
Association (SEIA)

Electric Vehicle Council (AEVC)

Defence Recognised Supplier

Responsible Supplier# 

E10346
Our Accreditations:
ISO 9001 Quality Assurance Certification (ISO9001:2008 Pending)
You can download our Quality Manual here

This was initially achieved by Fastron Technologies in January of 1996 through what is now known as the NCSI and is currently accredited to the ISO9001:2008 standard (pending). We are currently in the process implementing ISO9001:2015 to obtain accreditation.

Fastron's organisation number is 6945.
Our Premises: